Damning new evidence reveals how the UK media lied us all the way to war in Iraq
Evidence released as part of the Chilcot Inquiry has revealed that the government deliberately manipulated the news agenda in order to take the country to war in Iraq, and the mainstream media were happy to lap up its lies.
A
letter
, sent more than a year before war was declared, sets out the government's media strategy and objectives for ensuring public support for the conflict. Penned by John Williams, the
head of news
for the Foreign Office, the document was sent to, amongst others, Alastair Campbell at No 10, all ministers and some diplomats.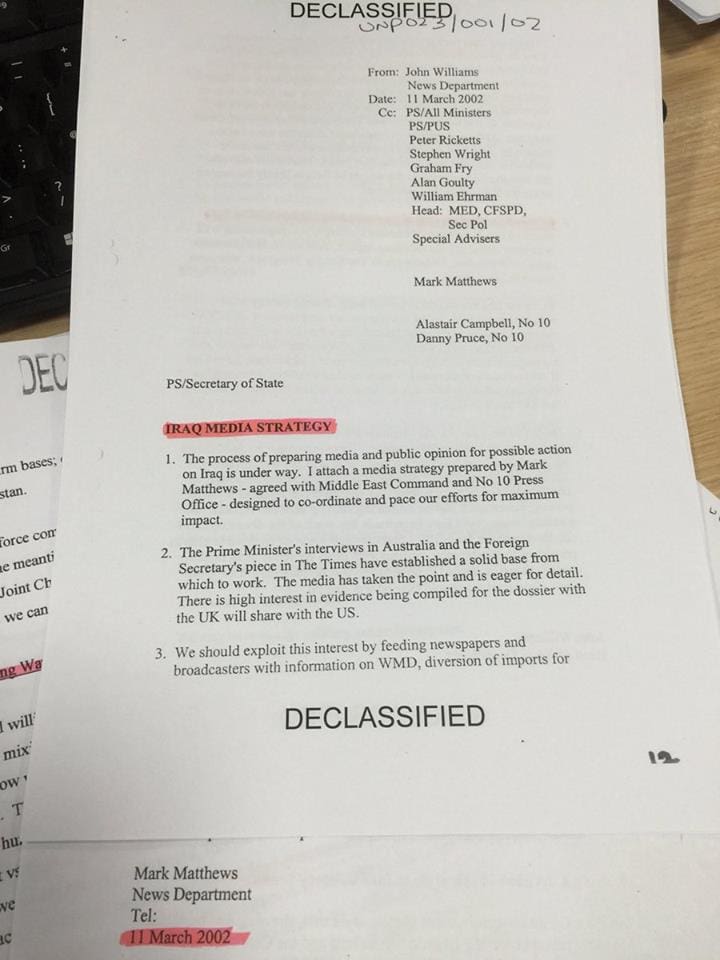 mehr:
http://www.thecanary.co/2016/07/07/damni...-war-iraq/